Okay, so you're needing to pack for your DTS and you're feeling a bit overwhelmed... How do I fit half a year of my life into a couple bags? Do I need this? Can I leave that behind?
Or at least, if you're like me when I was deciding where to do my DTS, you're wanting to know what you'd need for DTS at YWAM Oxford to help you decide which DTS you'll apply for.
Totally normal! We've all been there!
Listen, while there are going to be some essential items and techniques that will apply to everyone, the truth is that your lifestyle needs and priorities are going to be unique and different from anyone else! So while this guide is extensive, I'm not going to tell you exactly how many shirts and pairs of socks you'll need. These are suggestions and tips intended to inform your packing decisions and make achieving this grand feat much easier!
BTW... While this guide can definitely help anyone needing to pack for a YWAM DTS, we will be focusing on what you might need for a DTS at YWAM Oxford.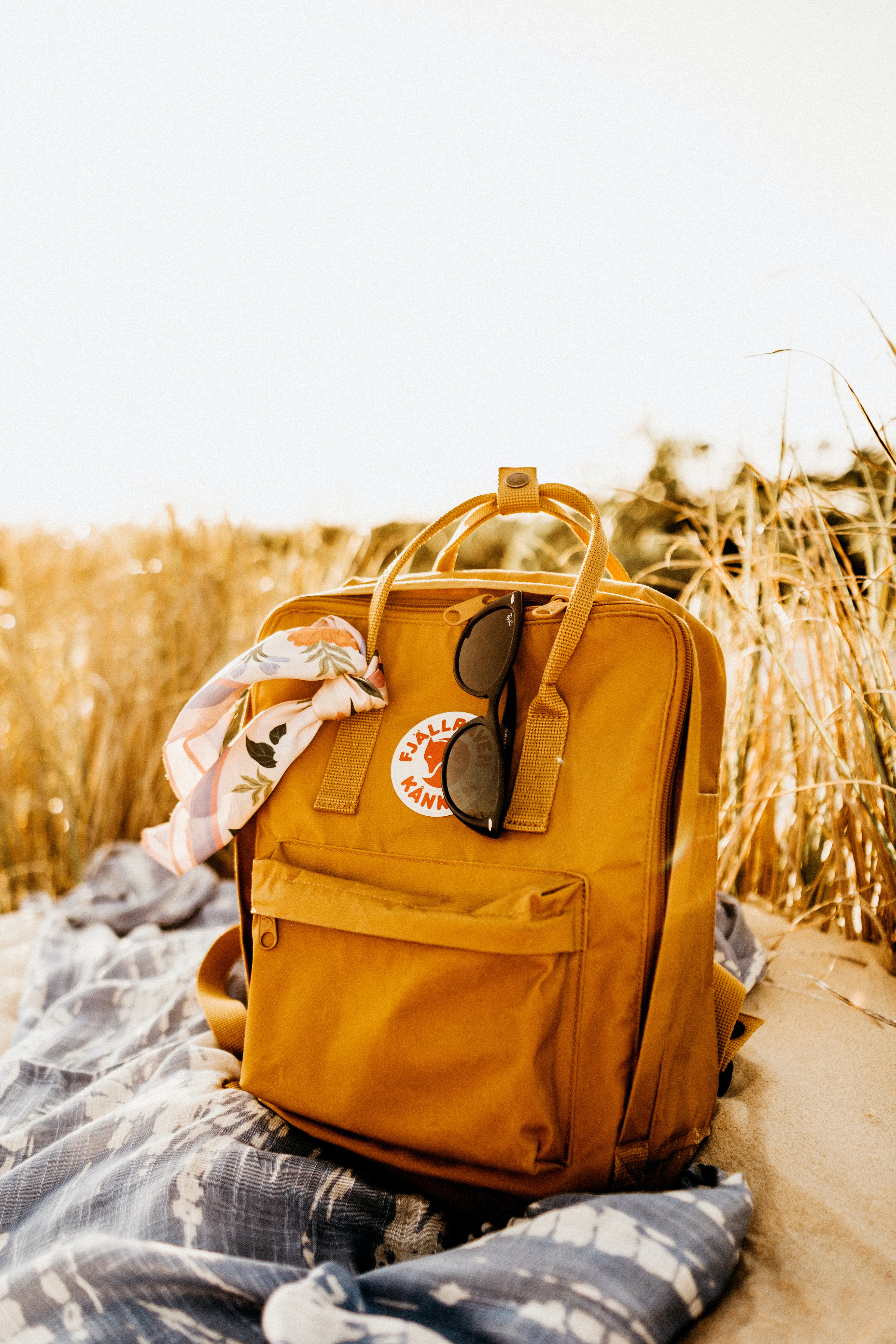 PRO TIPS
Let's be honest, this is what you're really after, isn't it! These tips all come from lots of experience and have absolutely been huge game-changers in the way I pack!
Packing cubes & compression/stuff sacks are vital to organization and maximizing the space in your bag! They are especially helpful when living out of a backpack. No more loose items getting mixed up in your bags! I highly, highly recommended you invest in these!
Pack light & simple: This one's kind of boring, but seriously so crucial! You will most likely not need as much as you might think! You're not going to have a ton of room for belongings like you would at home and you're going to thank yourself later if you're not having to lug a bunch of stuff everywhere you go.
Baby wipes & facial wipes are your best friend while traveling! It's an easy way to freshen up when you're on the go! Seriously, you will be so happy to have these if you're like me and remaining filthy for the entire day is not necessarily "fun."
Roll your clothes, instead of folding them, to cut down on space in your bag! This doesn't work for every type of clothing, but it will help for lots of stuff.
Layers, layers, layers: I know you love that giant sweater of yours, but lighter-weight clothing that can layer is better than thicker, bulkier items. You'll be able to save space in your bag & increase your clothing versatility.
Get educated some more on all types of traveling topics by checking out

REI Expert Advice

online. In my opinion, it's one of the best curations of travel/adventure guides on the internet.
Read to the end to figure out what you shouldn't bring!
TRAVEL GEAR
Now on to the fun stuff! While the needs in this category will definitely vary depending on the focus of your DTS, I'm going to stick to the items that could apply to every DTS we offer.
Travel Backpack: You'll be living out of your bags during the DTS! The focus of your DTS will determine whether you'll want to use a travel backpack or a trekking backpack, but do not bring a suitcase.

Size recommendation

: 60–70L for men & 50–60L for women
Make sure the pack is fit to your body size & gender—this is very important.

Pro Tip

: If using a trekking backpack, be careful of the loose straps when checking the pack at airports ("pack duffel bags" protect from this).

Pro Tip

: A trekking backpack with "front zipper access" will be helpful when traveling & living out of the pack.

Daypack: You'll probably want a small backpack for everyday travel—anywhere from 10–24L based on personal preference.
Quick-Dry Travel Towel: You'll need a towel for showering while traveling & drying off after swimming, getting rained on, etc.
Sleeping Bag: The more compact & lightweight, the better—you will want it to take up as little space in your pack as possible!

The temperature-rating recommendations are totally going to vary depending on what climates your DTS takes place in. But don't worry, our staff & DTS-specific packing lists will help you figure that out once you apply!

Pro Tip

: A compression stuff sack will allow you to get the most out of your sleeping bag's compatibility.

Sleeping Bag Liner: This one's definitely not necessary, but check it out... A liner can not only boost the warmth inside your sleeping bag, but it keeps the inside of your sleeping bag clean so you don't have to wash it as often! Oh, and it really comes in handy for nights when a sleeping bag is too warm, but you still need that sleeping-under-sheets effect.
Sleeping Mat: This is totally optional and may not be necessary for your DTS. But if you are going to use one, remember that the more compact & lightweight, the better.

If your mat is air-inflated, I recommend keeping a repair kit handy in case it gets punctured!
Travel Pillow: You may want a travel/backpacking pillow for plane rides and outreach. On outreach, there's a chance you may need something to lay your head on, but it's up to you whether you want your own pillow or to just make due in the moment.

Pro Tip

: You can get stuff sacks that convert into pillows once they're filled with clothing.

Headlamp/Torch: While you may not be going on any overnight-outdoor-adventures, having one of these handy for everyday use can be a game-changer, especially when you're on outreach!

Pro Tip

: You can find headlamps that have a "lock mode" so that they will not accidentally turn on when stored in your bag.

Travel Utensils: This is another one that's totally not necessary, but may come in so handy when you're on the go! Plus, it saves plastic! I personally don't go anywhere without my set in my backpack.
Luggage Locks: Securing your bags while traveling so strangers can't shop from your intentional curated store of valuable items? Yeah, personally, I'm a fan.
Hammock + accessories: Okay, this is just a fun, extra one! At YWAM Oxford, we have heaps of trees on our campus that are perfect for stringing up a hammock! If you have a hammock that packs down & travels well, you're welcome to bring it!
By the way, if you're needing to know where you can find all of these things for sale, there are some retailers widely available across certain nations that have all of your travel gear needs. Of course though, it's always good to support your local "mom & pop shops."
If you're in New Zealand, check out Bivouac or Kathmandu. If you're in Australia, again hit up Kathmandu. If you're in the US, head to REI. If you're in Canada, MEC would be your place to go. If you're in Europe, sorry, but you may just have to rely on local/specialty stores.
ESSENTIAL ITEMS
Some of these items would definitely fall in the "required category," while others are totally optional. It should be pretty easy to figure out which is which!
Bible: A small, compact bible is best! It would be a pain to travel with a larger study bible, so leave that bad boy at home. If your bible is not in English and you want to follow along in lectures with a personal English bible, we recommend the translations NIV or ESV.
Journal & writing utensils: You might want to bring 2 journals—one to use as your more personal DTS journal & one to use for lecture notes. And maybe bring your own pens, pencils and/or highlighters.
Passport, ID, Wallet: Yeah, um, please don't forget this stuff!
Toiletries: Think minimal! Leave your big shampoos, conditioners, etc. at home and only bring what's small & compact. You'll probably find familiar brands and products here in New Zealand.

Products you may want to bring that can cost more in New Zealand: deodorant, razors, over-the-counter medicines, contact solution, mascara

Pro Tip

: Dry products are far superior for travel compared to wet products (soap bars vs. liquid soap)!

Lush

is an incredible worldwide company that offers lots of dry options.

Sunglasses & Sunscreen: The sun is very intense here and sunscreen can be expensive in New Zealand compared to other countries. If you bring your own, I recommend sunscreen of at least SPF 30 and one that says "broad spectrum" on it.
Water Bottle: Make sure your bottle is leak-proof and fairly durable!
Laptop: You are welcome to bring your laptop, but obviously, if it's not necessary to have around, it can save a lot of space and weight. On the other hand, you do have the option to store it on campus during outreach and it's always convenient for outreach teams to have a laptop on hand.
Camera: New Zealand is stunning and we can always use photographers and videographers on outreach! Don't forget your batteries, chargers, memory cards, etc!
Phone + chargers & adapters: I really shouldn't have to include this, but ya know, some people are forgetful...
Headphones: Listen up! (Ha ha, get it?) These come in handy when you're living in community!
Portable Charger/Power Bank: While it's not healthy to be attached at the hip to your phone, the amount of times that devices die and you need a charge while you're on the go is too often in my experience.
Adaptor Plugs: Guys, you will need these for the outlets here & wherever you go on outreach! Oh, and you'll pay a pretty penny if you buy them in-country! Maybe get an all-in-one plug set/universal adapter to account for anywhere you go.
Travel Mug: On our campus, we don't allow open drinks in our lecture room and we have a limited supply of mugs w/ lids, so we suggest you bring your own if you need that coffee fix during class & on the go.
Sleep Aids: If you get woken up easily, you may want eyeshades or earplugs for airline travel and during your DTS since you'll be living (and sleeping) in community.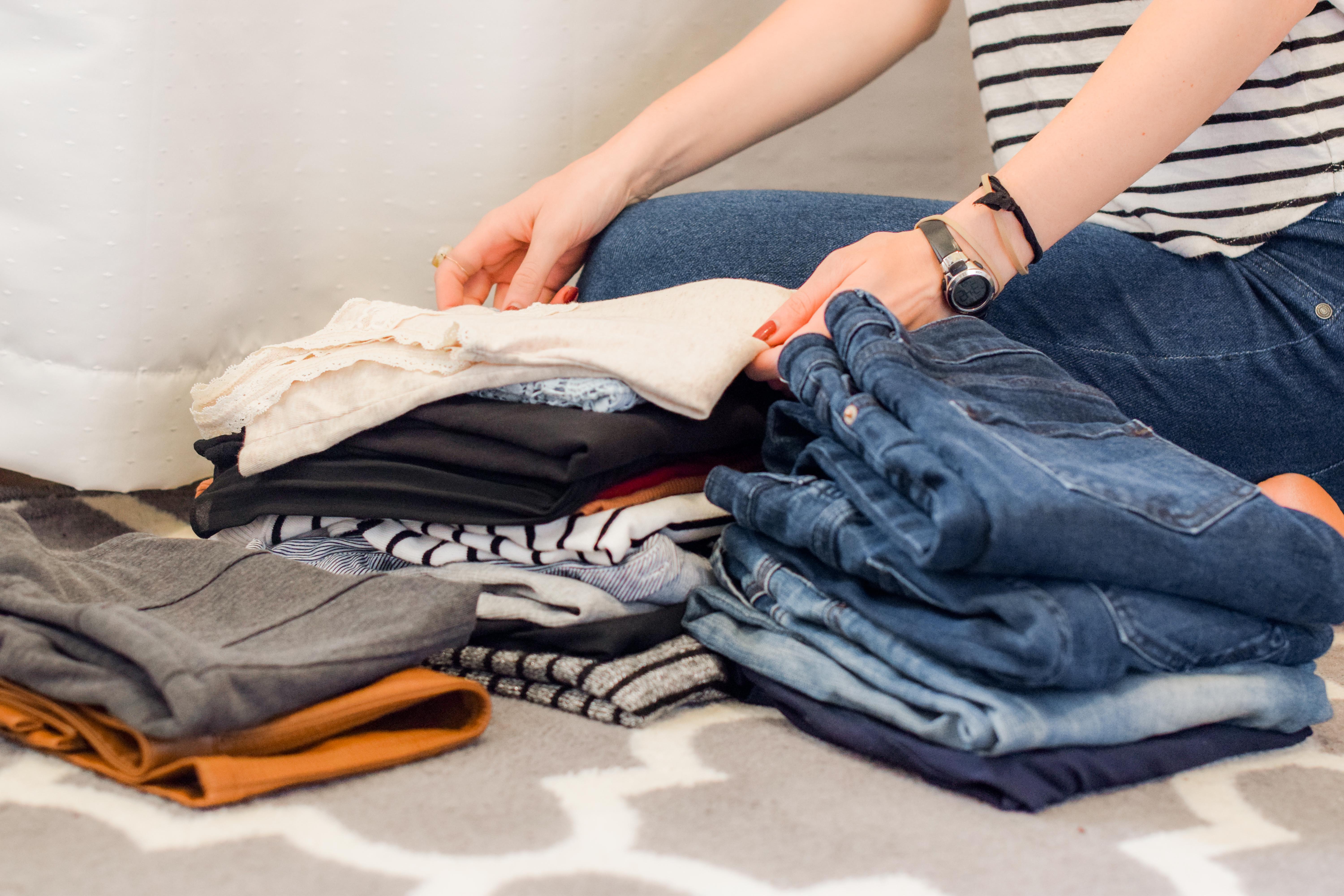 CLOTHING
Probably the most important thing to remember here is that, most likely, you are going to bring too much clothes! Stick with your favorite, most versatile items and bring layers!
Also, you don't need to bring every individual type of clothing I'm going to mention. I'll give you suggestions for the full scope of what you'll want to consider and then it'll be your job to "mix and match" for your lifestyle and the seasons.
Everyday wear
A week's worth of regular tops: t-shirts, long-sleeves, rompers too—whatever your style!
Maybe about 3–5 pairs of shorts & pants: guess what... you can wear them more than once!
A few sweaters/hoodies/fleeces: remember—only your favorite, most versatile ones!
A mix of everyday socks & a few warmer pairs: merino wool or synthetic socks are going to be better for travel & resisting stink than cotton!
Underwear: yeah... you can figure that one out yourself.
Sleepwear?: some people need it, some don't; just maybe leave your matching set of pajamas at home...
Active Wear
You may want clothes ideal for being active in whether it's adventuring, traveling on outreach or playing sports on campus. These clothes should be lightweight and quick-drying!
Shirts, pants, shorts, fleeces: having a couple of each these can be really great if that's your lifestyle
Girls, don't forget your sports bras and such things.
Thermal layers: depends on the weather and the adventure, but these could come in handy
Underwear & socks: if you're like me, you'll want some more breathable, anti-microbial options for travel & getting active
Work Wear
Here at YWAM Oxford, you'll want some clothes that can get dirty and/or roughed up a bit for doing work around the campus, in the community and on outreach. You may want to bring active wear that can double as work wear to cut down on packing!
Swim Wear
Women: one-piece swimsuit (shirt/tankini top & bottoms/board shorts combo or full one-piece) or tasteful two-piece
Men: swim shorts/board shorts
Formal Wear
At least one casual dressy outfit for celebrations, graduation and maybe church! Lightweight formal wear may come in handy for outreach depending on where you go.
Women: dresses, skirts, nice blouses
Men: button-up shirts, nicer pants (chinos), tie or bow tie if that's your thing (totally optional)
Outerwear
Rain jacket: We live near the mountains here in Oxford, so it can start raining unexpectedly. But in general, it's just always good to have a rain jacket handy! I recommend a rain jacket that is fairly lightweight & packable, yet still fully protective.
Lightly-insulated jacket: You may know this as a "puffy" jacket. It's really nice for cold days/winter, of course, but also for most early mornings & nights. We recommend a jacket that packs down small & has a high warmth-to-weight value.
Accessories
Hat (sun-shielding): Having a hat is always handy. For us in New Zealand, the sun is very strong, so you will want protection even if you aren't fair-skinned!
Watch: Obviously optional, but being on time will be very important during the DTS!
Beanie/warm hat: totally optional depending on weather and preferences
Lightweight gloves: totally optional depending on weather and preferences
Footwear
It's very common to be barefoot in New Zealand—barefoot around campus, at the park, even in the grocery store! Keep this in mind as you figure out which footwear you're going to bring with you.
Sandals: You'll want them to be comfortable for walking in all day when the weather is warm. You may even want to use them outdoor adventures and going to the river/beach.
Adventure shoes: These may be boots, trail-runners, etc. The need for these is going to depend on your DTS focus and personal preference, of course.
Closed-toe shoes: These may be your adventure shoes, but you will need closed-toe shoes for helping out in the kitchen on our campus. They may also come in handy for being active & adventuring!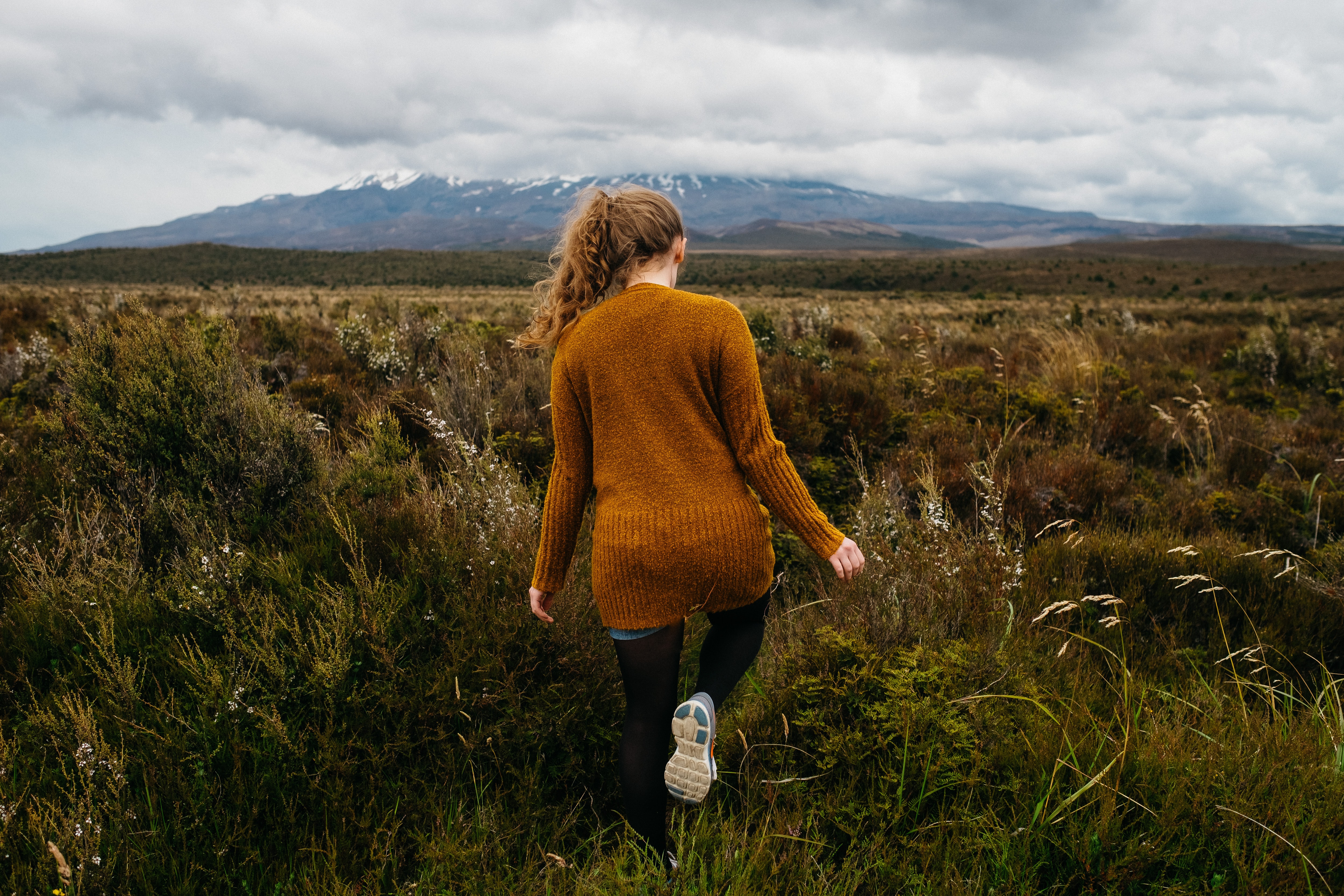 WEATHER
The sun is very strong here and greatly affects the temp on any given day, no matter the season. The weather can also be very unpredictable and quickly-changing, so having layers is always best.
Summer: December - February
Average temp range: 10-28℃ / 50-82℉
Generally it is quite warm & dry, with lots of strong, warm winds & little rainfall.

Weather can still be quite unpredictable & uncharacteristic, with mornings & nights tending to be chilly without the sun.
Autumn: March - May
Average temp range: 5-20℃ / 41-68℉
Typically, we experience the most consistent weather of the whole year during these months.
Mornings & evenings tend to be colder, with most days turning out to be cool & brisk.
Winter: June - August
Average temp range: 0-12℃ / 32-54℉
Typically most days are cold & cloudy, but probably not considered "frigid" by most people.
During these months, it is our highest rainfall season! At higher elevations, the mountains will receive heaps of snow, but we hardly receive any snow at our campus elevation.
Spring: September - November
Average temp range: 4-18℃ / 39-64℉
The weather is very volatile in this time—all four seasons in one day! Having different layers of clothing is the best way to account for this.
Calm spring days consist of frosty mornings followed by sunny, cool days.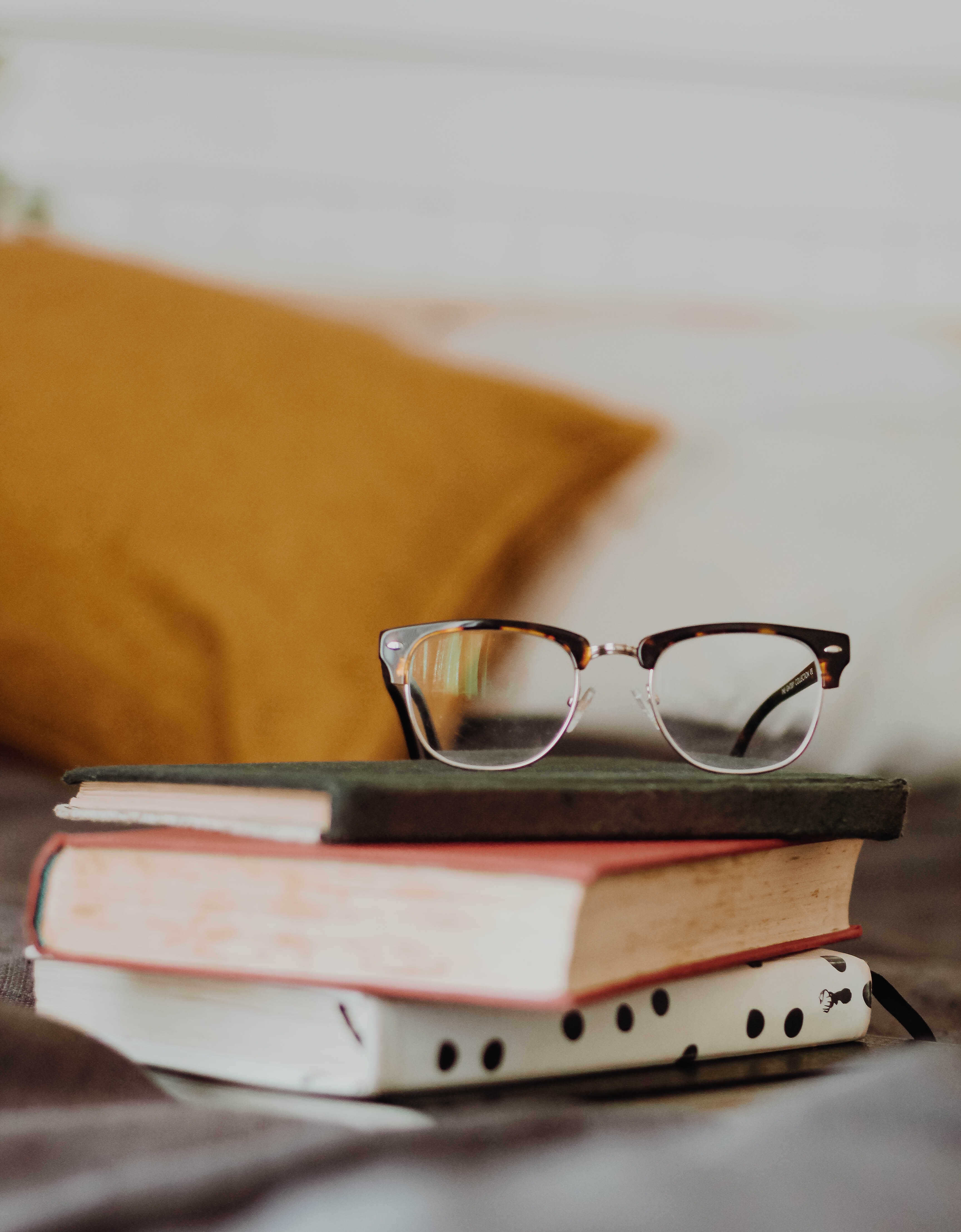 WHAT NOT TO PACK
Too many books: Books are bulky & heavy so think twice about bringing them and only bring the one(s) you really really really want to take with you on your adventure! We have a library on the campus with plenty of good reading material and we will provide some books you'll read during the lecture phase. Maybe bring a kindle if you're a book-fanatic.
Extensive amounts of beauty products/hairdryer/curling iron/etc: Leave those products behind! They aren't worth the weight or practical for outreach as you're traveling all the time and always on the go. If you're used to using lots of products, this could be a great chance to simplify your life and let your natural beauty shine! You are beautiful—no ifs, ands, or buts!

For the dressy events that will be held on campus, you will most likely be able to borrow beauty products from the staff that live here.
---